The Fresh Olive Collection – Hilton Arts Festival

The Fresh Olive Collection| Hilton Arts Festival 2019
Conceptualised around a coffee table many months ago, it was exhilarating to see this collaborative Fresh Olive Collection come to life. The olive branch is a symbol of peace and victory and was meaningful to us as a team of creators. Also a perfect addition to any Christmas setting.
The collection includes framed prints, gift cards, linens – tea towels, place mats, aprons and table runners, as well as a selection of beautifully crafted ceramics.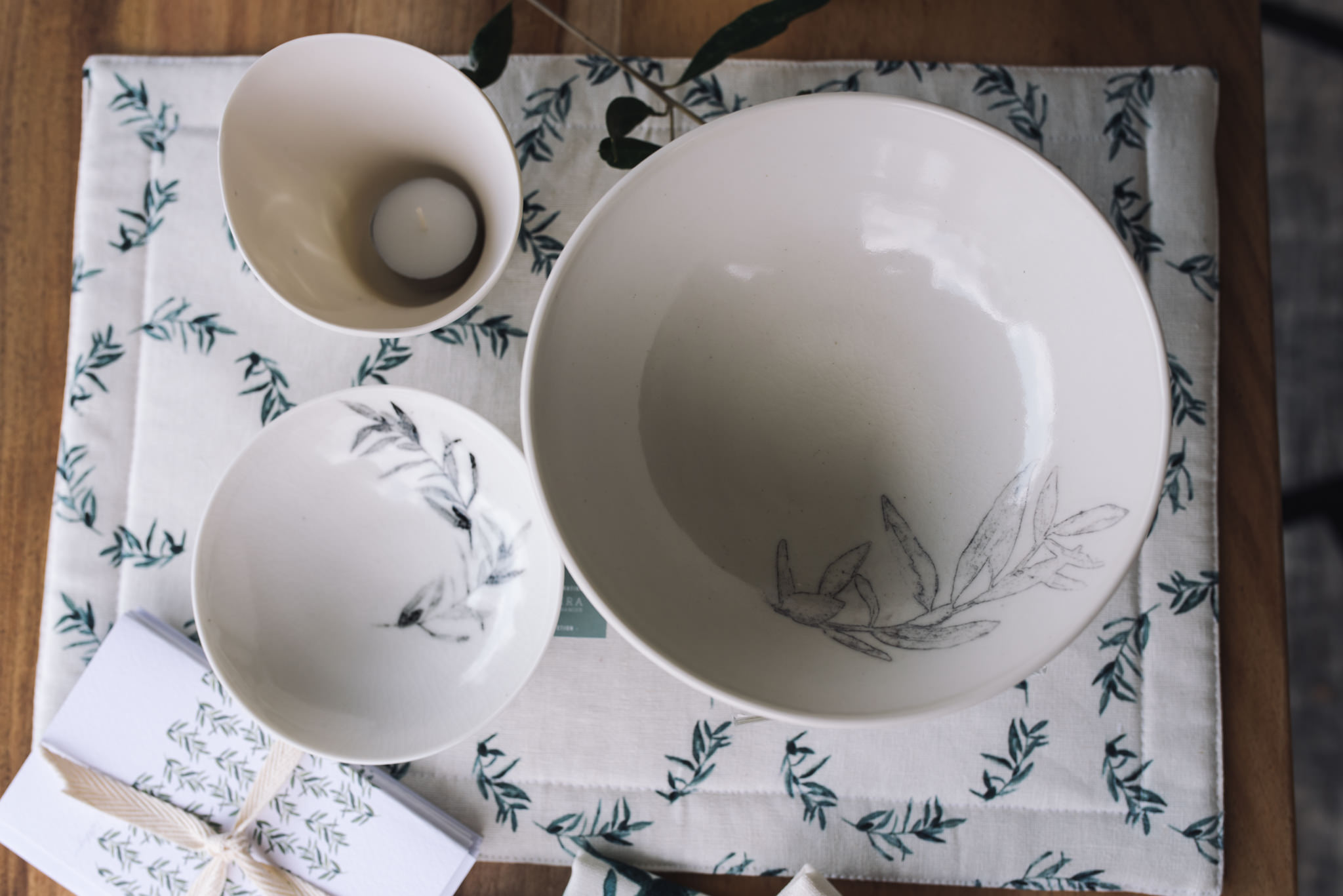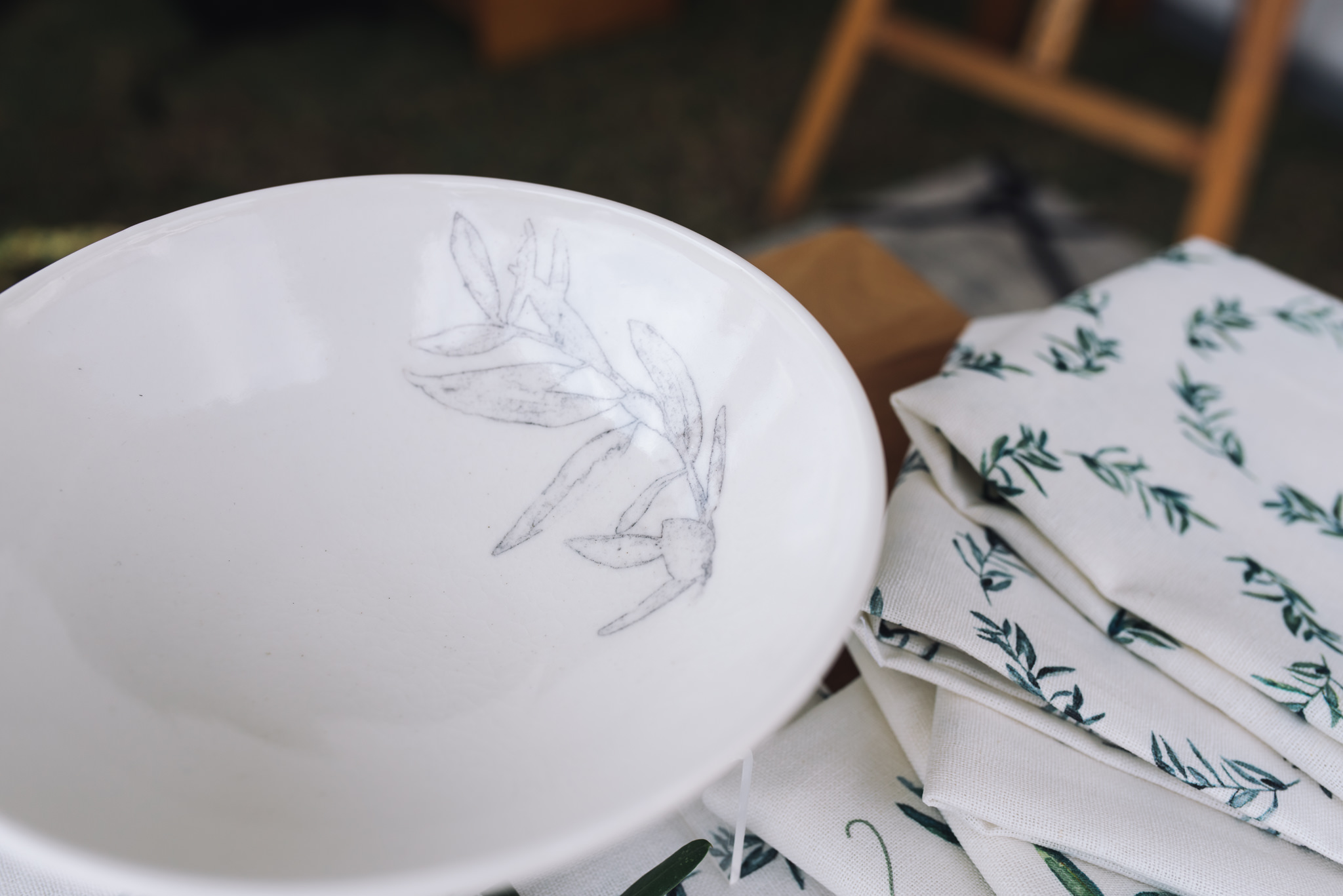 Lime & Roses
Seeking beauty in simplicity, nature and the inspiring colours and life within the Midlands, Lime and Roses was an obvious partner in creating the quality and natural linen selection of this collaboration. Following their instinct and love of nature, fabrics, design and stitching Lime and Roses sought out the perfect bespoke and exquisite textile products.
Esira Studio
The collection was made complete with a beautifully crafted ceramic offering. Faye of Esira Studio focuses her work on functional pieces, each handmade and unique. The Fresh Olive Leaf design has been carefully carved into the thin porcelain walls, and variations in depth and line allow different amounts of light to shine through.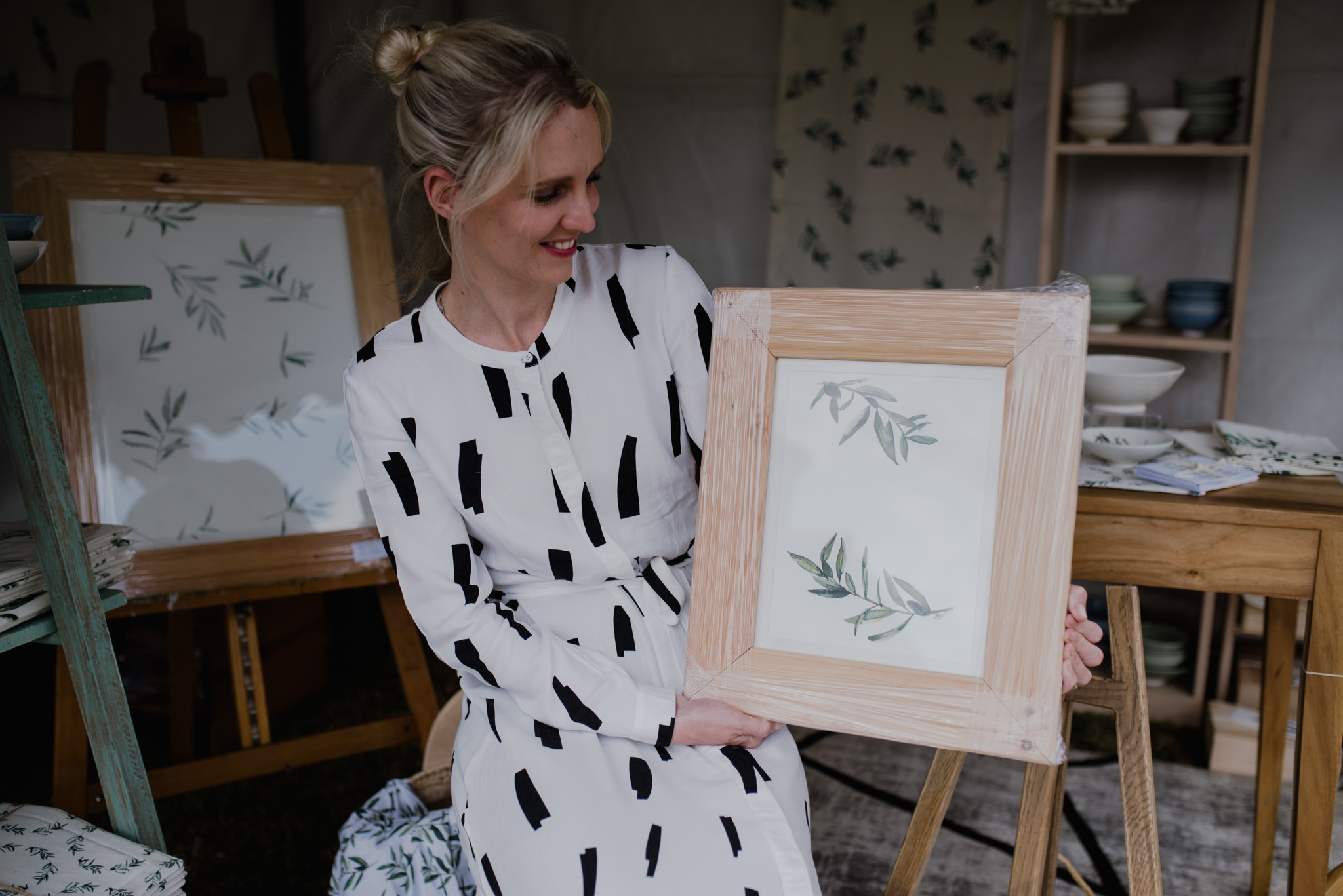 If you missed out on visiting us at The Hilton Arts Festival a very limited amount of this beautiful collection is available to purchase via Lime and Roses.
Stock is limited, so please email Lynn on lynn@limeandroses.co.za or for prints, contact Lara@larawaldburger.com