"Send Roses" – An Exhibition of Art
Our beautiful KZN Midlands is not only memorable because of its rolling green hills, snow-adorned on occasion, or its winding and scenic dirt roads and the patterns of Nguni, but also because of the creative souls who live, work and exhibit their talent in this beautiful countryside. And this is where my passion lies!
It is my pleasure to be curating 'Send Roses' – an Exhibition of Art – in Nottingham Road's own Lime and Roses Gallery Space. Is there any flower more romantic than that of a rose? Or any bouquet more breathtaking?
'Loveliest of lovely things are they on earth that soonest pass away. The rose that lives its little hour is prized beyond the sculptured flower.'
– William C Bryant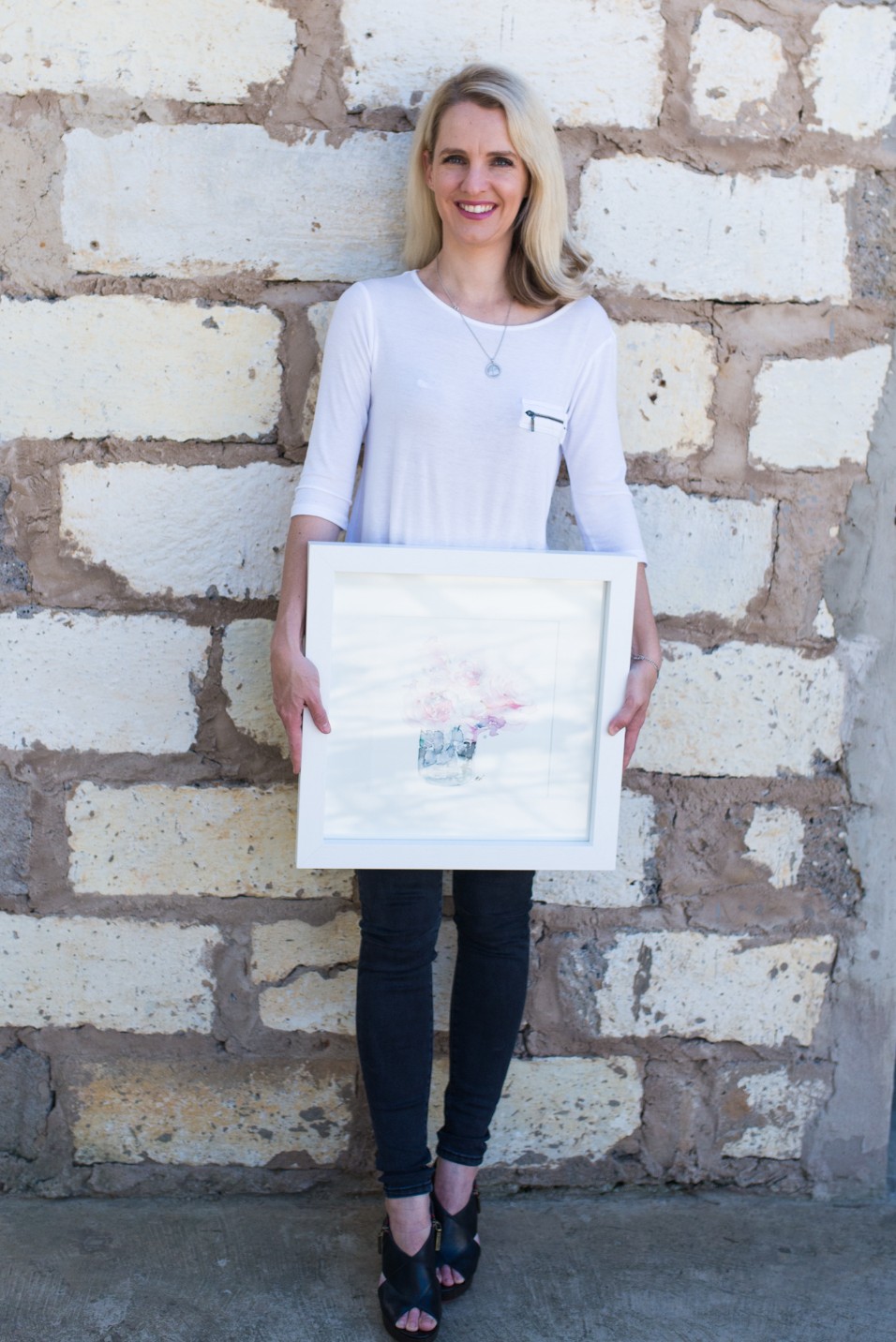 I am inspired by the floral art of these artists and feel privileged to be showing pieces of their beautiful work, as well as my watercolour painting 'Send Roses' which can be viewed from September until November in Lime and Roses.
Allow me to introduce all our beautiful exhibitors:
Durban-based artist Heidi Shedlock's most recent floral series expresses the essence of the flowers and the emotions they evoke rather than aiming for mere replication.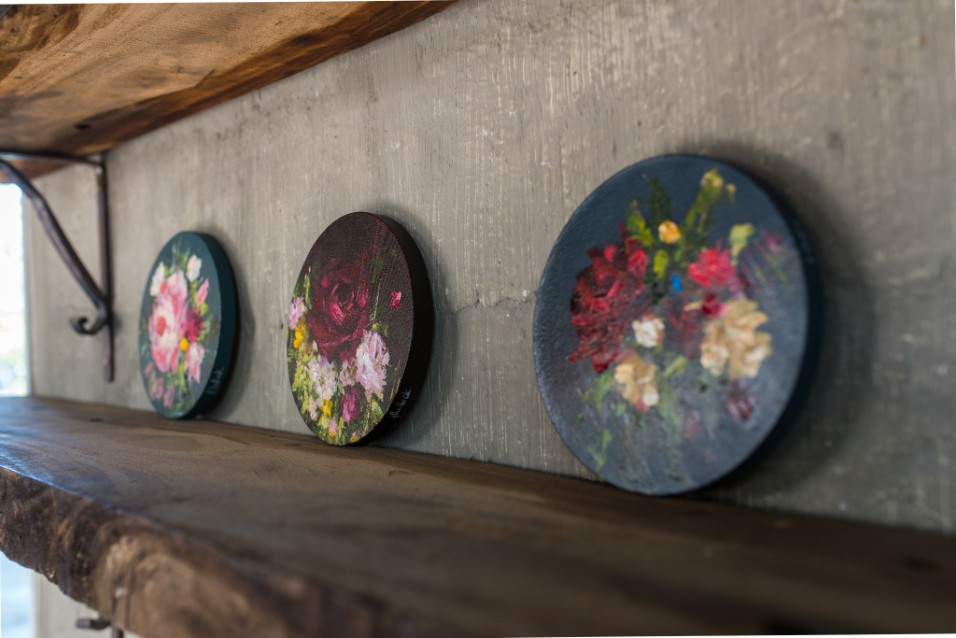 Flowers in her work are a vehicle by which she explores colour, form, texture and pattern which all collide in a 'serendipitous' experience. She repurposes the blooms with dormant historical essence… reconnecting them with meaning and embellishing them with marks of paint and pattern. The interest is in the emotions and the viewer's reaction to the blooms.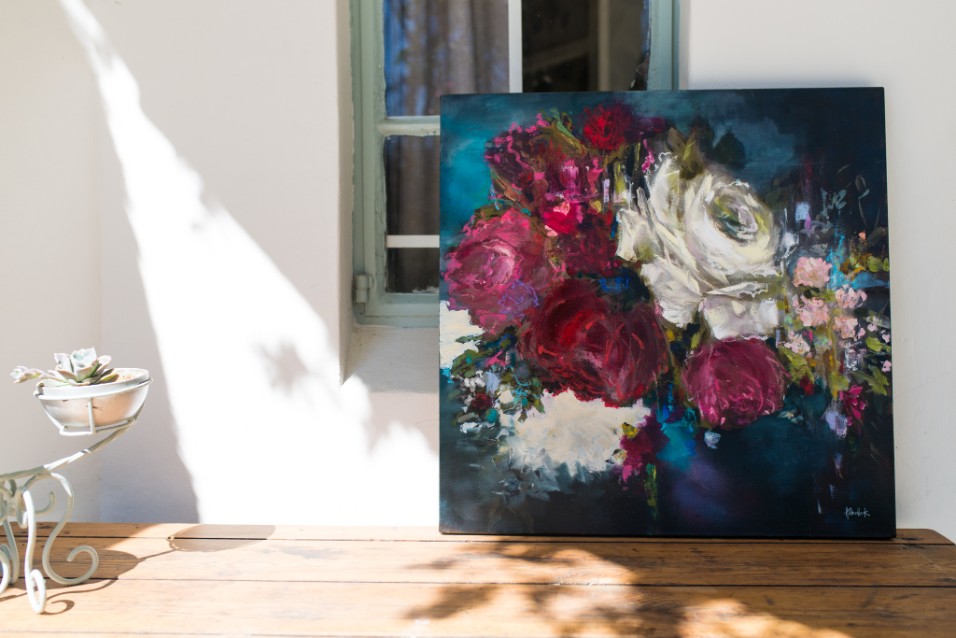 Astrid Dahl's love of working with clay and creating forms began when she met her ceramic lecturer, Hendrik
Stroebel, at Technikon Natal in 1995.
His love of form and design have always inspired her and continue to do so. He gave the opportunity and encouragement to her to explore and create using clay as a language. Astrid recalls on one particular occasion, when a group of African women came and taught about the traditional method of coiling clay. It was then that she truly found her vocabulary.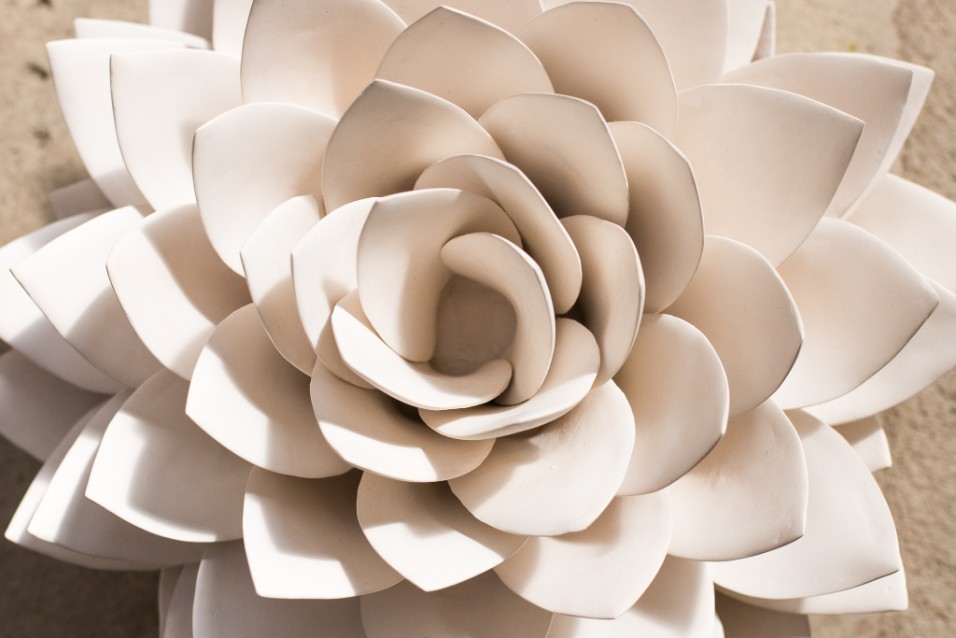 Astrid moved to Nottingham Road in the Midlands with two other friends to take up work in a bronze-casting foundry. There she crossed paths with 'design guru' Neville Trickett who introduced her to the botanical photography of Karl Blossfeldt (1865-1932). This in turn triggered the start of an evolving journey with clay.
Blossfeldt's monotone prints determined that she would work with white clay as it creates a pure canvas for light and dark to 'shape' the piece. This approach also captures the presence of the flora which inspired it.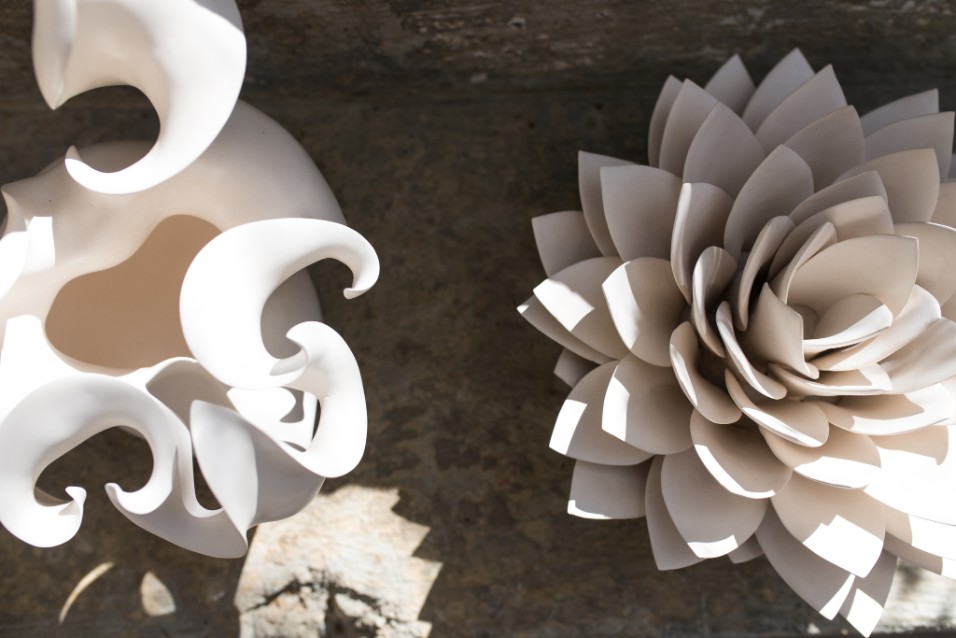 She has begun to look to the more unusual or abstract forms found in nature, in particular, orchids. This has inspired individual pieces which are multi-faceted allowing space for growth and interaction. The process of coiling from the bottom, up, creates an exciting challenge where one is having to work with, or against, balance, tension, gravity – all of which add to the incredible beauty of her pieces.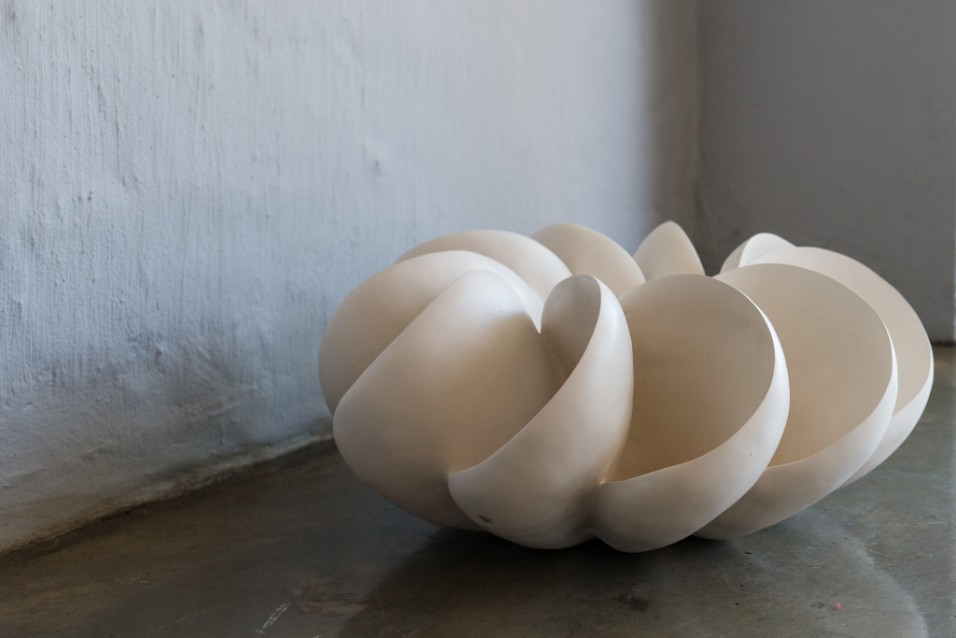 Photographer Philippa Cooke was born and raised in KwaZulu-Natal, where she was lucky enough to enjoy a wonderful childhood, in a home always filled with flowers from her mother's beautiful garden.
'I have fond memories of many a fun holiday spent in the Drakensberg and surrounds, and the KZN Midlands will always have a special place in my heart. I am therefore, so honoured and delighted, to be part of the "Send Roses" exhibition in the province that I shall always consider to be "home".'
Her photography is, for the most part, centered around the love of the great outdoors and most importantly flowers. She aims to capture the beauty that surrounds us, in an always colourful palette, natural light, minimal editing and without filters, to offer a true reflection of the photographic subject. In recent years she has grown to love and value the art of macro photography as a preferred medium, highlighting intricate detail not ordinarily visible to the naked eye.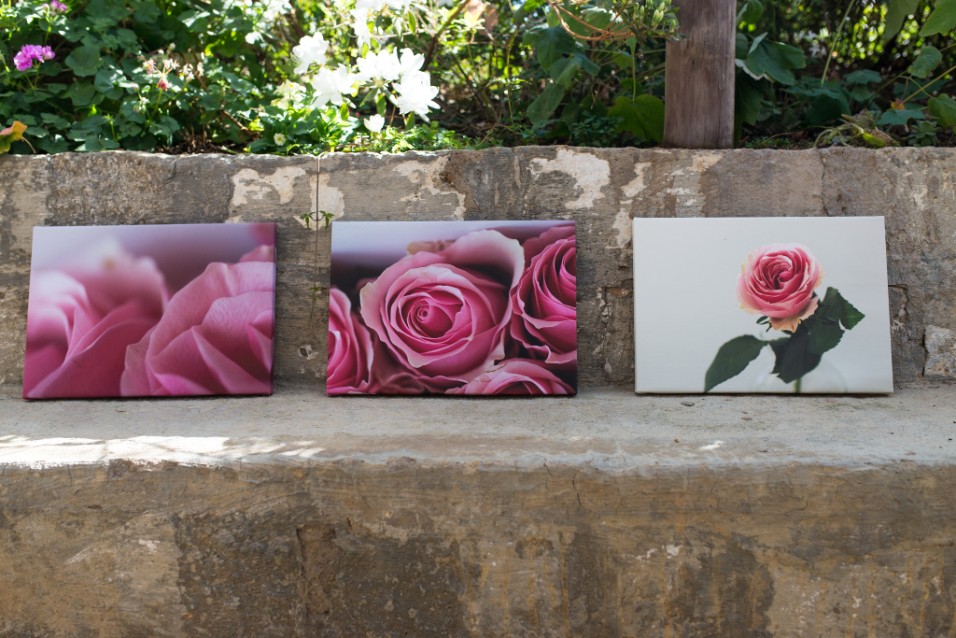 After over 15 years living in Sweden and Australia, artist Sarah Pryke recently returned home to the KZN Midlands.
'There is nothing quite like the rolling green hills, dramatic landscapes, wildlife, beautiful weather and wonderful friendly people in the Midlands.'
Her work is exhibited locally at Piggly Wiggly in the Midlands, and also at local art shows, including Art in the Park and the Hilton Festival.
She has an insatiable curiosity and love for nature which is grounded in an academic background in biology. She uses highly detailed glass and ceramic mosaics to capture the beauty and intricacy of nature, and create innovative and unique artworks. Everything is created by hand. From the custom wrought iron frames to the ceramic tiles and fused and sculpted glass, she makes all of the fused glass elements herself. Most of her more recent work is in relief.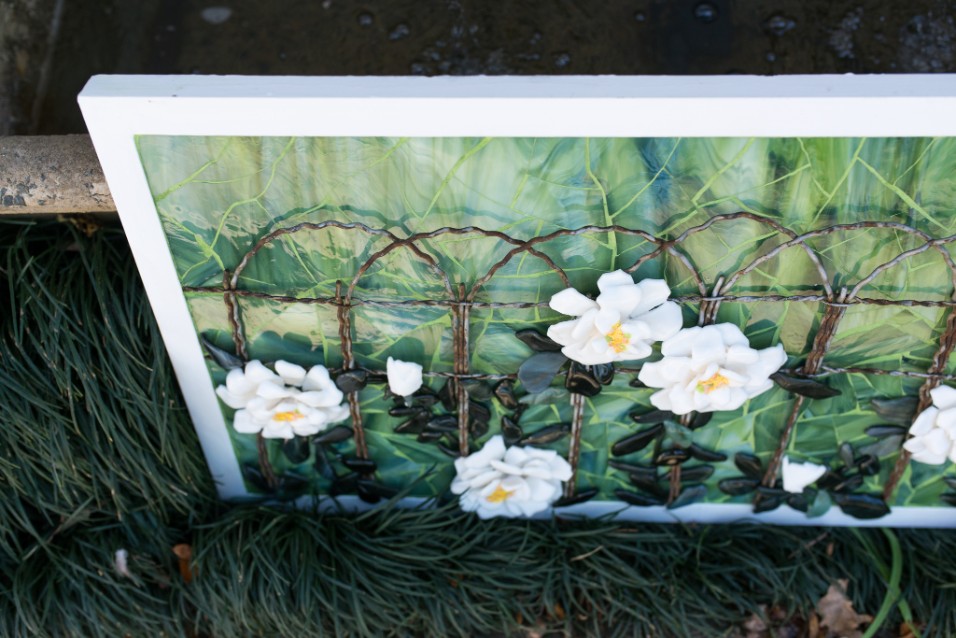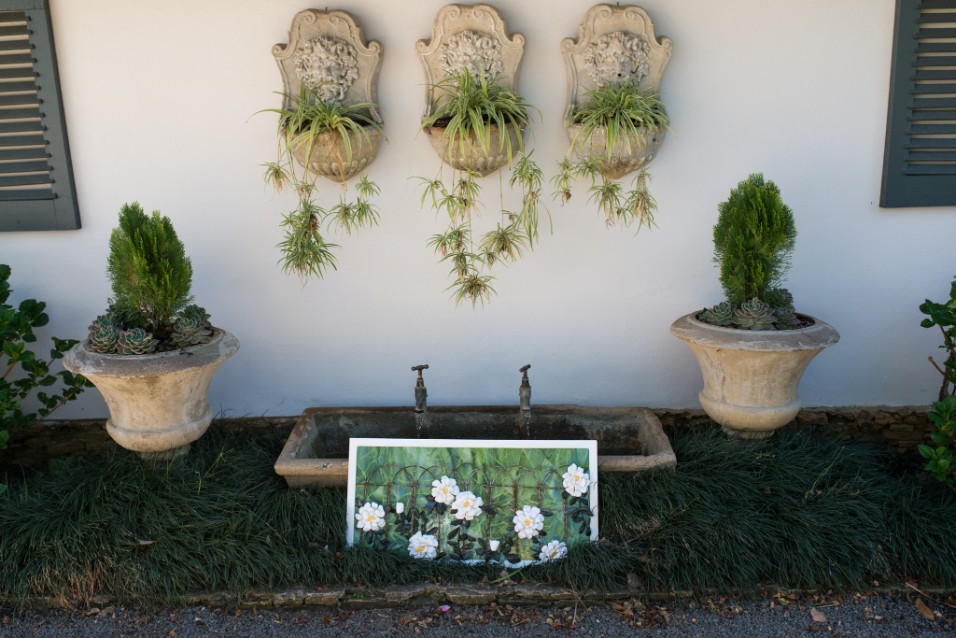 Bunny & Mouse produces locally handcrafted, one-off, one of a kind smock dresses.They produce a quality product, made possible by a local training and upliftment program in and around Hillcrest and at the Valley of a Thousand Hills Community Helpers Centre in Inchanga, whereby previously unemployed people are given the opportunity to learn a new skill and create an income for themselves while working from home.
Thus, an individual tasked with looking after young children, the physically handicapped, the physically weak or elderly for example, can now earn an income whereas this was not possible for them in the past.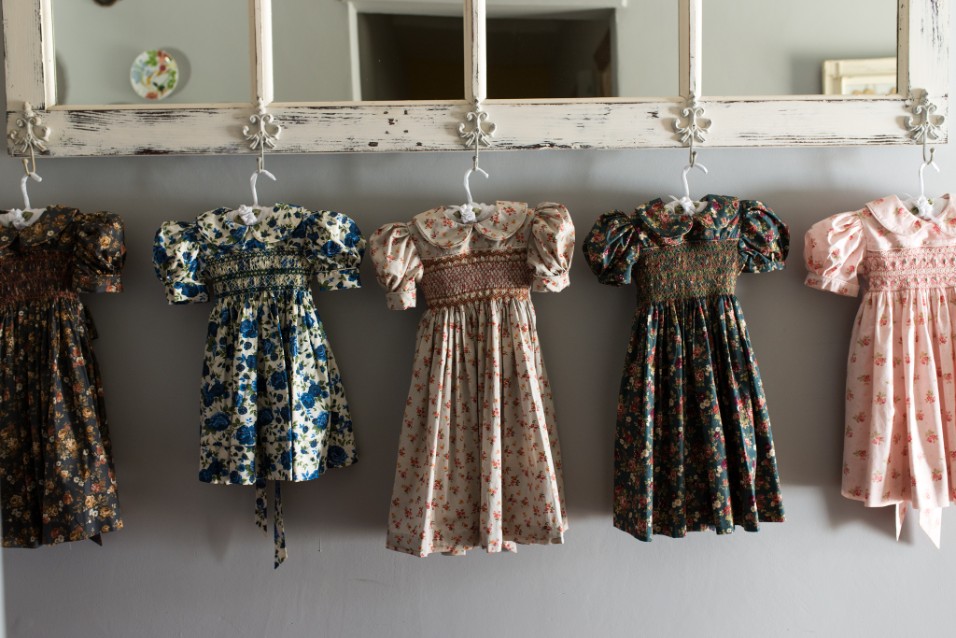 Enjoying different media, Marion Lowe concentrates on landscapes, flowers and still life and moves from oils to watercolours with ease and spontaneity. Soft oils on Canvas, rich in shades and textures, gives life to her paintings and reflects her love of flowers and nature. Her paintings lean more towards the Impressionistic side, always leaving something to the imagination.
Marion painted under the tutorship of widely acclaimed oils painter, Anne Lindsell-Steward, and later under South Africa's best known landscape watercolourist, Richard Rennie. In 1998, Marion and her husband relocated from Johannesburg to the Midlands, where she opened her own art Studio and gallery.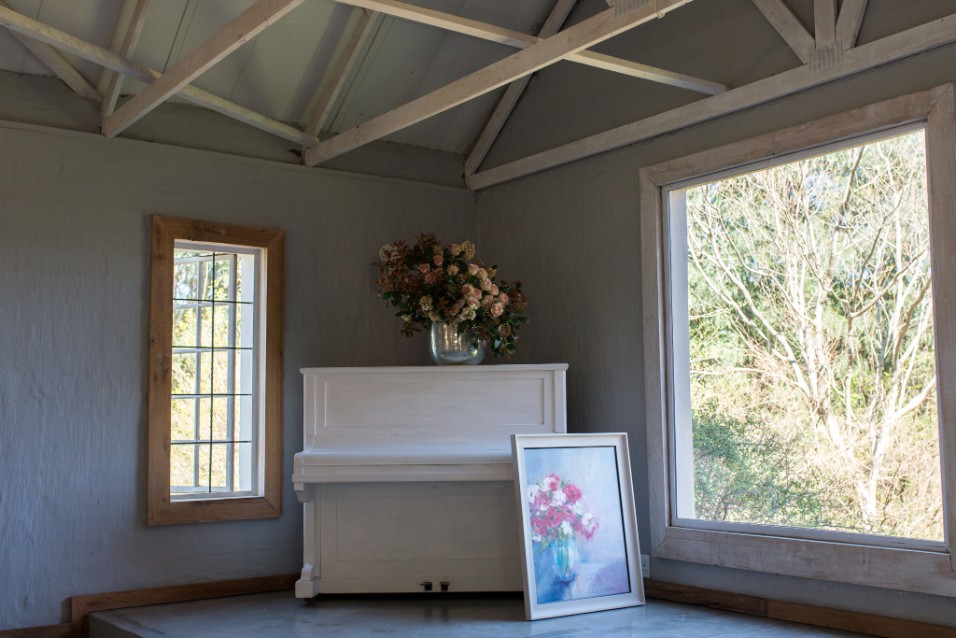 It is Petals Fine Flowers' whole-hearted belief that plants and flowers have an extraordinary power to make people feel happy and connect with nature. They aim to not only make satisfied clients with our service – but to be moved by the beauty of their flowers.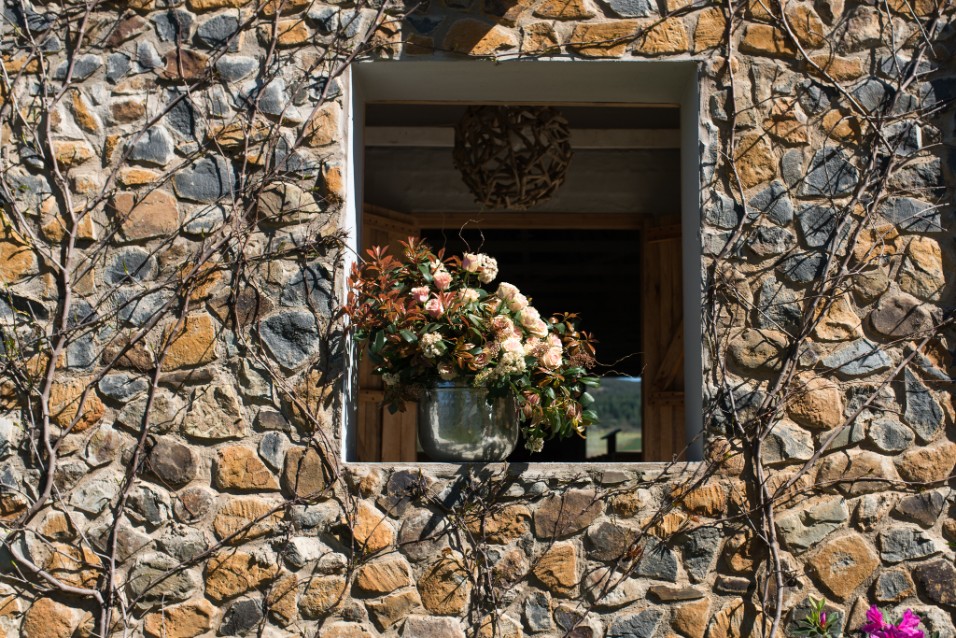 Orchards is an elegant and romantic wedding venue situated in the rolling hills of the Caversham Valley in the Midlands.
The wedding chapel, nestled in the orchard, affords stunning views of the lush, green fields, scattered with hay bales, setting the scene for a truly romantic country wedding with a difference. The thatched, country-chic ambience permeates throughout the guest lodge, converted stables and wedding venue, all of which spills down to the bubbling stream gently meandering through the property.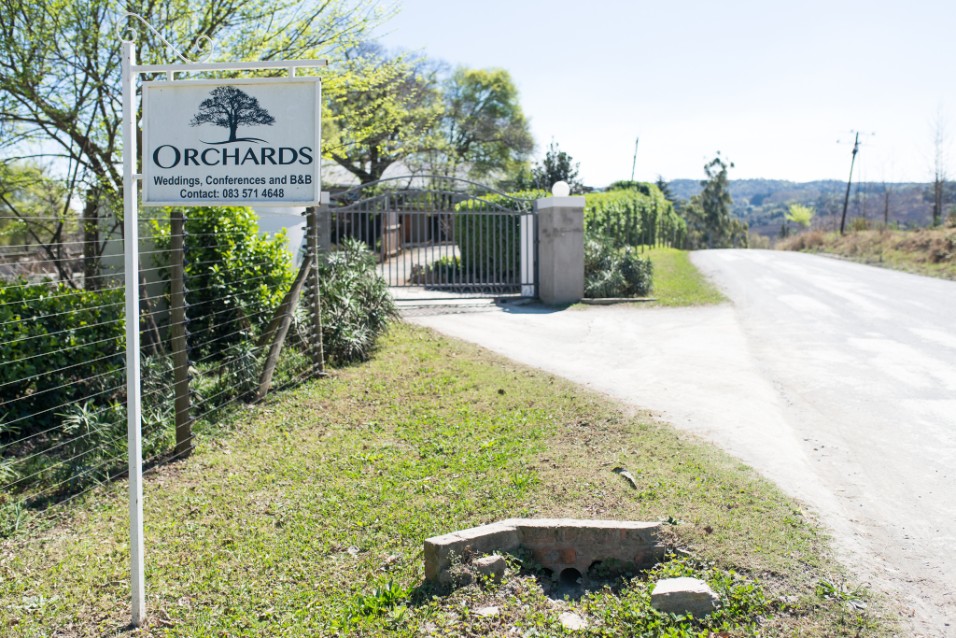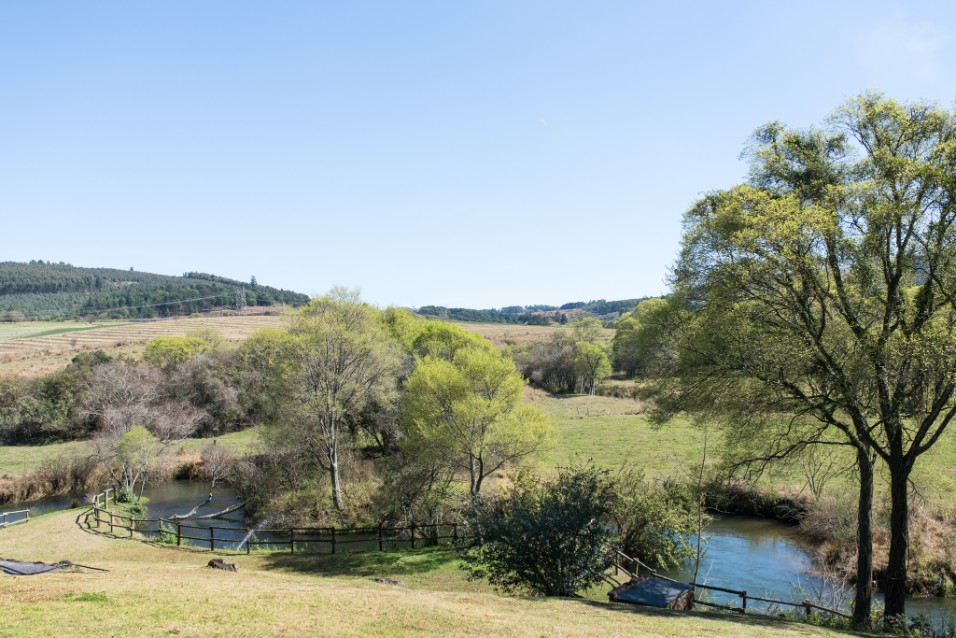 For details of any of the beautiful pieces on exhibition and available for purchase please contact lara@larawaldburger.com or visit Lime and Roses in Nottingham Road to view them in person. The exhibition will be on from September until November 2018.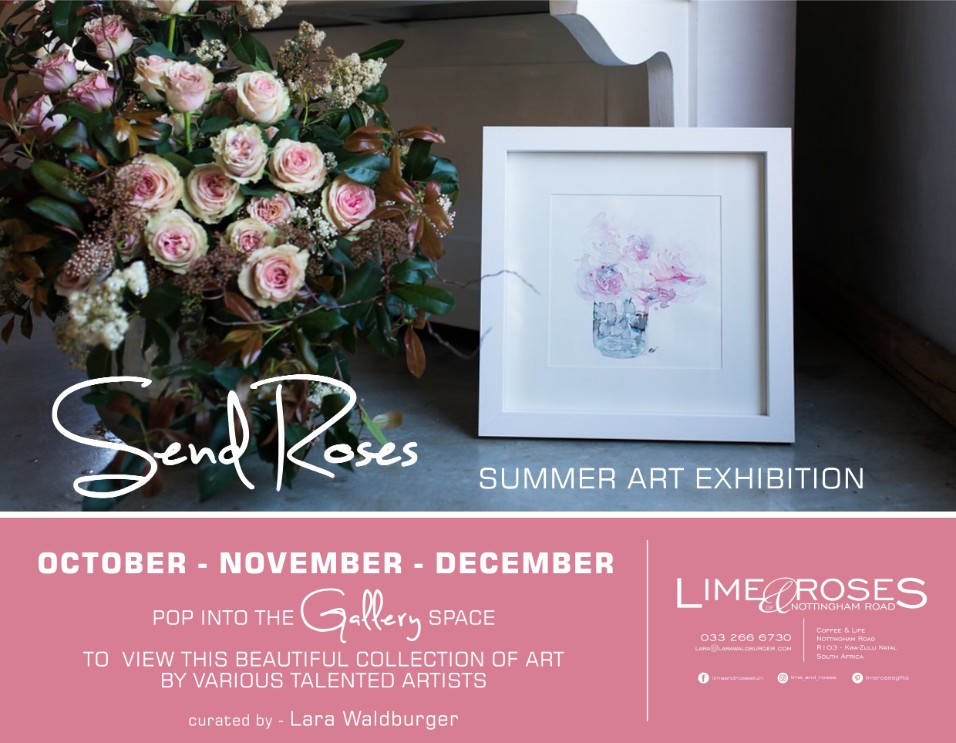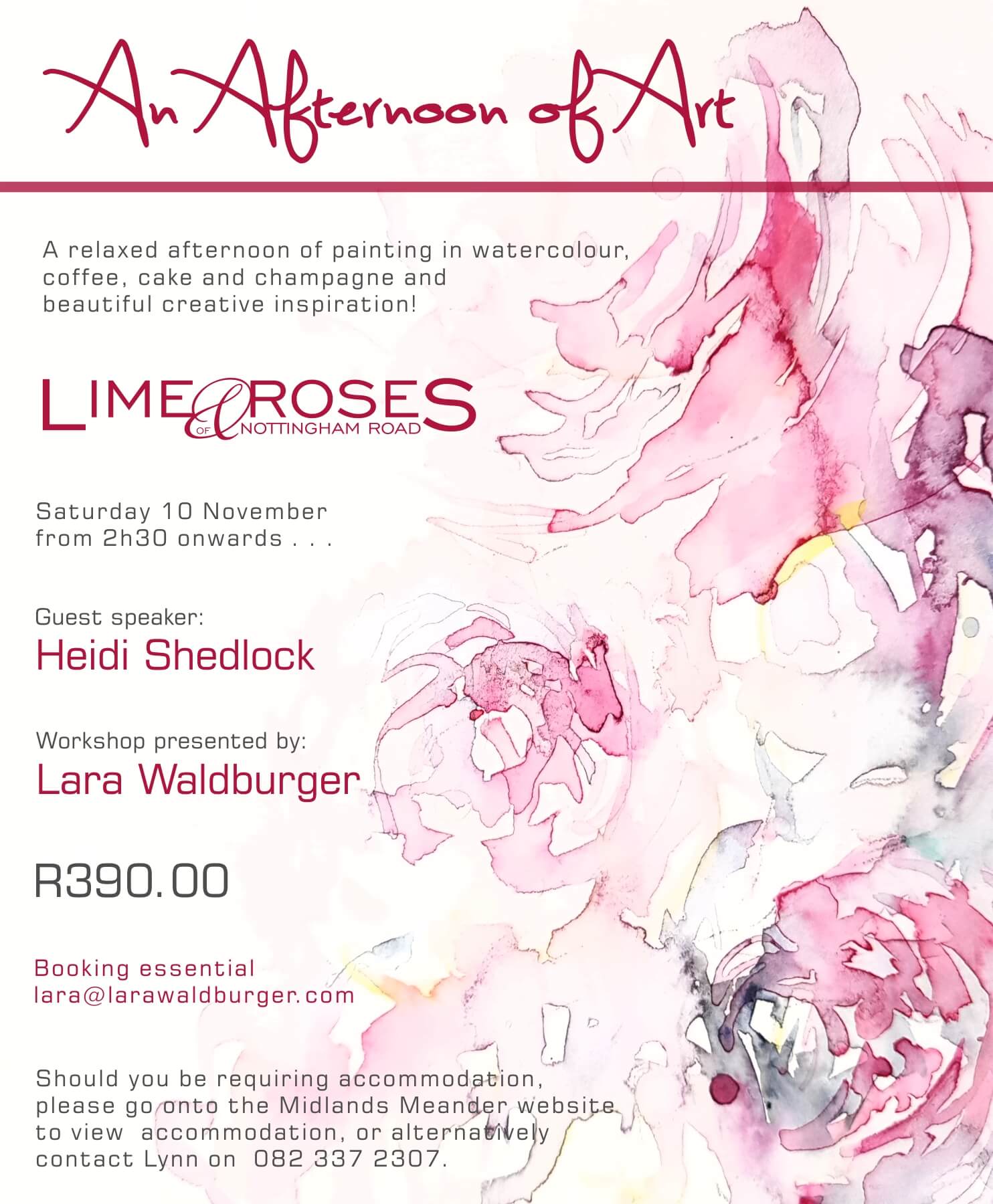 Exhibition curated and article written by Lara Waldburger.
All photos by Kate Martens Photography