Art & Style in the KZN Midlands – The Ruby Orchard
There is something so refreshing about walking into the Ruby Orchard. It even smells beautiful! It perfectly fits it's tagline – 'Natural, Homely, Refreshing'.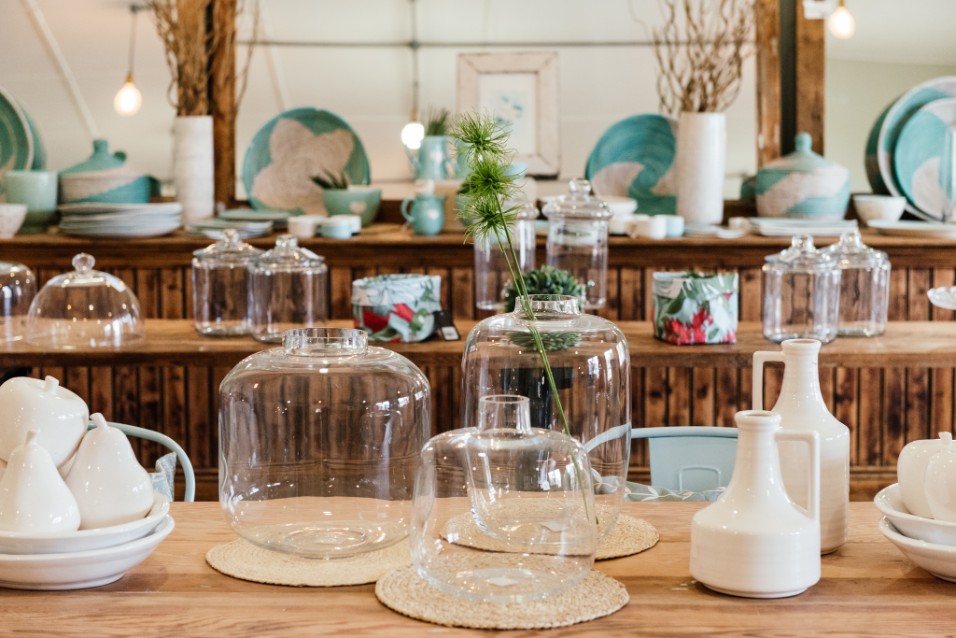 Situated in the heart of our beautiful KZN Midlands, I recall when I first moved to the Midlands being quite delighted to not only find a shop of this calibre (it brought back thoughts of one of my most favourites in Cape Town – L'Orangerie) but also someone (the owner – Hannah Keppler) who exuded inspiration with her exquisite style and taste, and within her exceptional entrepreneurial efforts.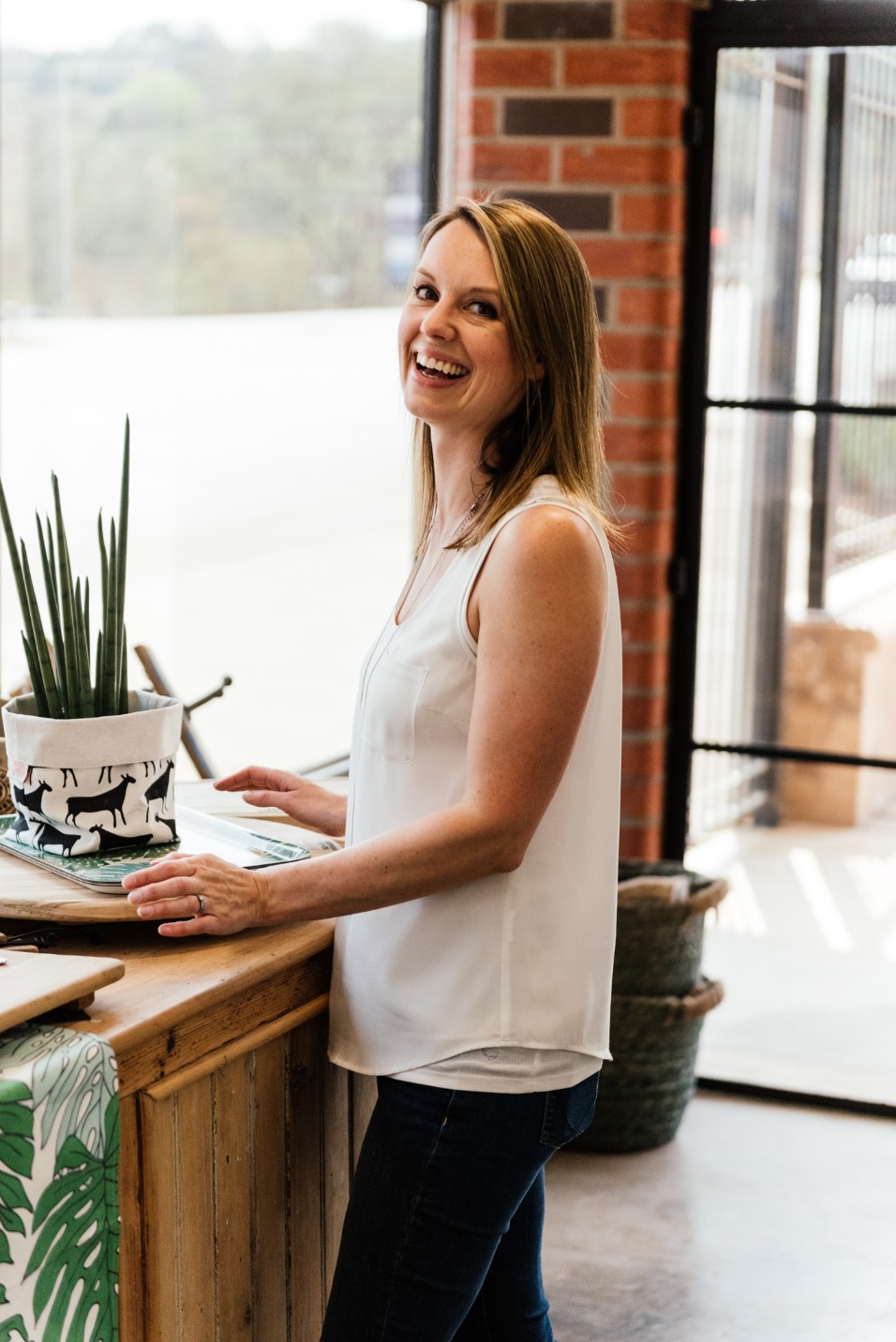 We quickly got to know each other a bit and I was very excited when she said she'd love to feature my art on her blog and buy a few commissioned watercolour pieces from me. See here. That was three years ago!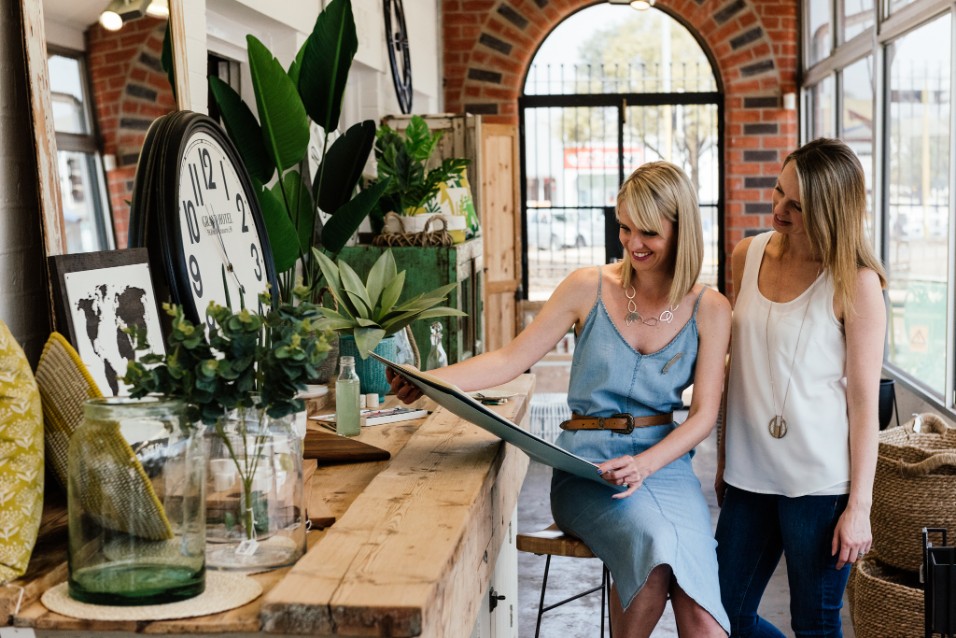 Since then I have loved witnessing the growth and movement of the gorgeous The Ruby Orchard, which is now part of the much larger and dynamic Yard 41 in the small town of Howick, Kwa-Zulu Natal. The shop houses a beautiful range of décor, furniture and gifts made locally and sourced internationally.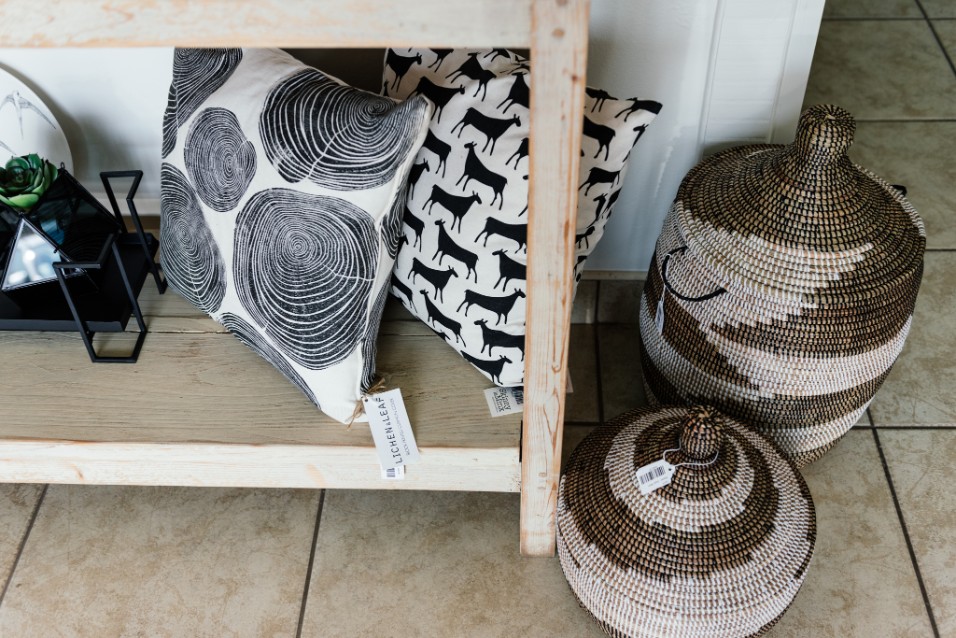 I relish following the newest Instagram posts from The Ruby Orchard, which is the perfect shop for rustic, stylish and timeless pieces – and amongst my absolute favourites (which I still hope to own one day) have been the absolutely gorgeous refurbished servers and unique vintage shop counters.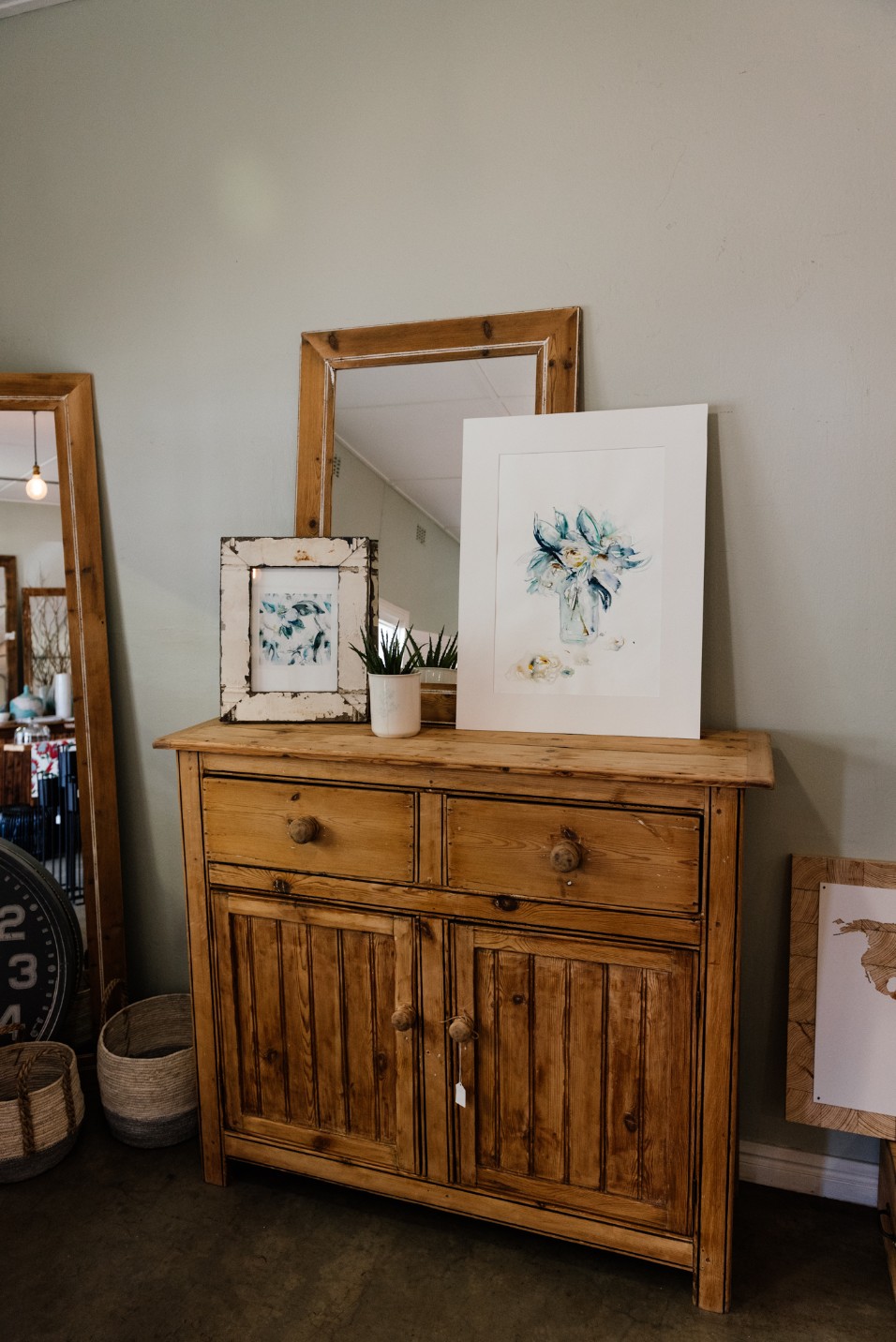 The chunky Oregon mirrors are also a big Wow in my books – and I am definitely saving up for one for my entrance table!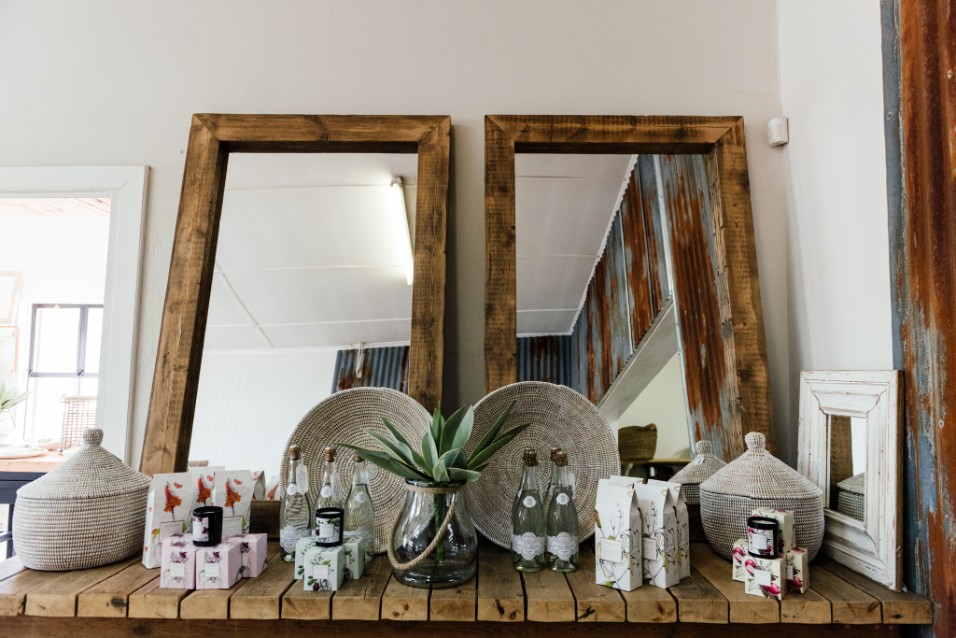 But all her décor items are beautiful, and things I would choose for my own home.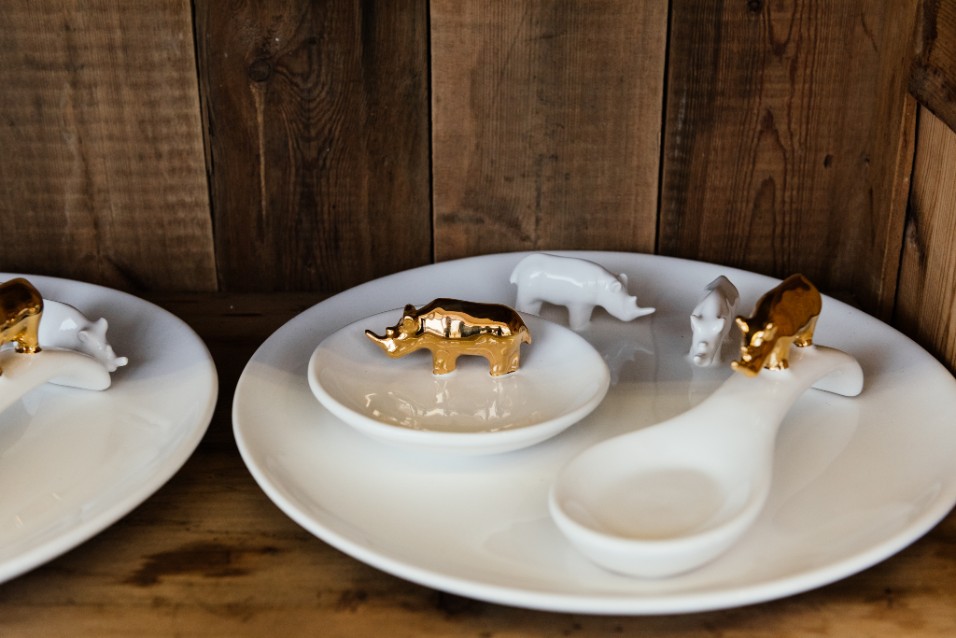 Hannah, the creative, stylish and talented business owner, told me a little bit more about herself.
When people come into The Ruby Orchard I always get asked what I did before I started the shop. You would never guess! Growing up I loved sport and competed in every team I could to provincial level. I studied BSc Hons Physical Education and Sports Science, then a Post Graduate Teachers qualification. I climbed the career ladder and worked as Head of PE and then Director of Sport for 9 years at a large state secondary schools in the English Countryside.
How it all began:
The business started by accident, it was never my dream to run a home décor and furniture business!

In brief… I married a South African, we lived in the British countryside, and having our little boy was the turning point. My husband's family were in Howick, he longed to be back home. We would go for a year, what did we have to lose?

In June 2012 our South African adventure began. I was planning on being a full time British mum in the Midlands sunshine. I then started to get involved in one aspect of the family business – a picture framing shop, this did not excite or inspire me at all!

I was amazed in South Africa at the number of locally designed and produced products, I loved them. But at the same time I missed my favourite little shops, products and brands from the UK. The framing shop was sad and tired. So I starting hunting for suppliers to breathe fresh life into the business… the shop quickly became full of décor and gifts.

The doors to The Ruby Orchard officially opened in April 2013.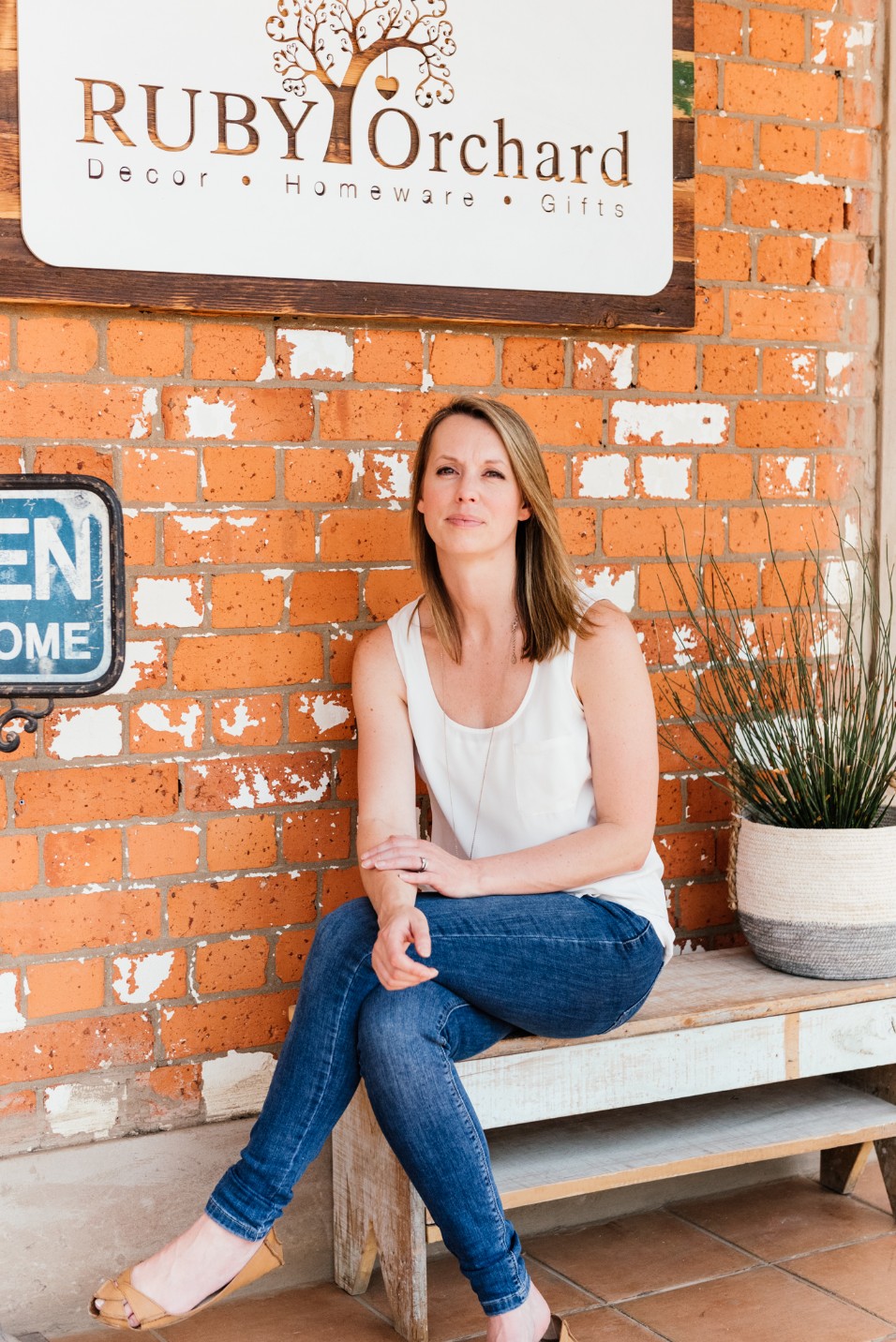 4 Years later, we now have 5 staff members, have closed the picture framing business, have developed a cluster of shops and restaurants – Yard 41 around the shop and we are expanding our ranges and products year on year. I have a brilliant family here in SA who support The Ruby Orchard 100%. They give me freedom and help in every way to bring every idea to fruition.

I'd love to continue exciting and inspiring our shoppers everyday with stunning ranges and by offering bespoke made to order products that you will not find anywhere else and ever changing ranges. Who knows what will happen… 'Success doesn't just come and find you, you have to go out and get it' – I totally believe this.

I would describe my own home as modern, clean and fresh with a rustic twist. I love light open spaces and lots of glass, but mixed with old pieces of natural wooden furniture.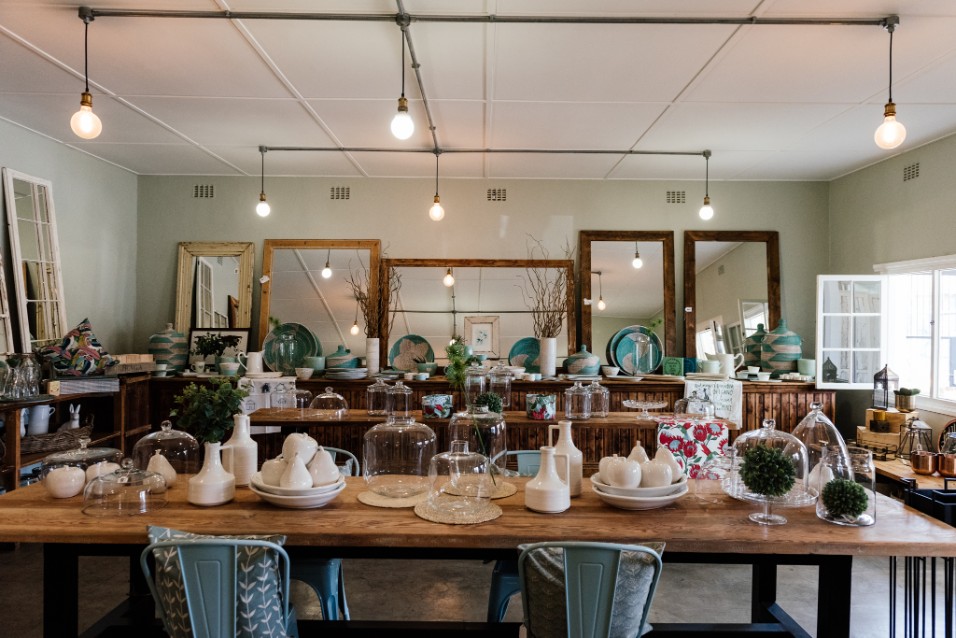 The Ruby Orchard product range is unique and often inspired by British country cottages and old farmhouses and rustic barns and ranges from upcycled furniture, home grown creations, stunning ceramics to lovely little goodies that resist the need for categorisation. The Ruby Orchard is the perfect shop for individuals looking for original, rustic, quirky, stylish and timeless pieces without the designer price tags. A love for South African creativity means many products are sourced at local craft markets.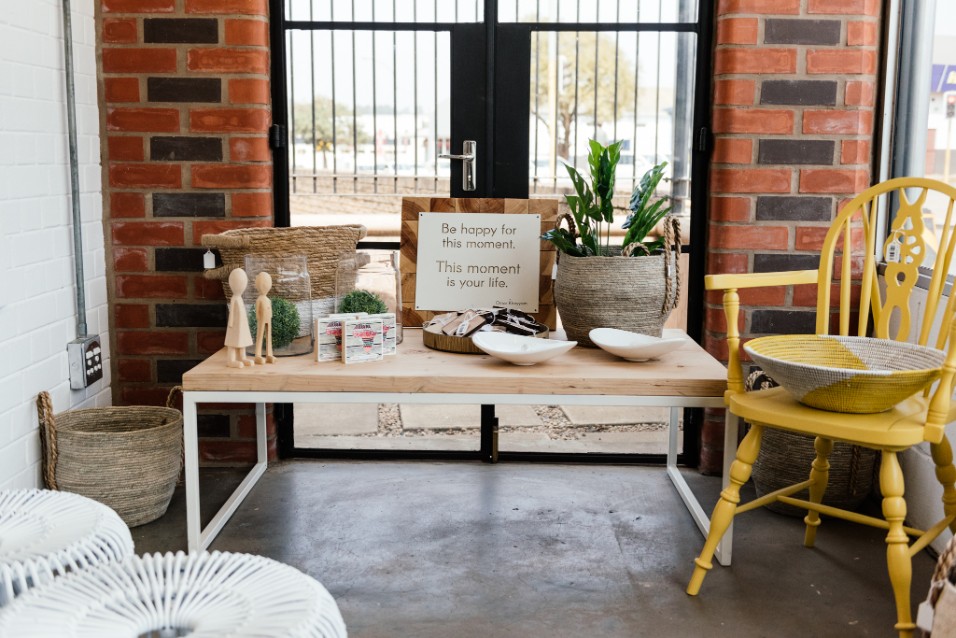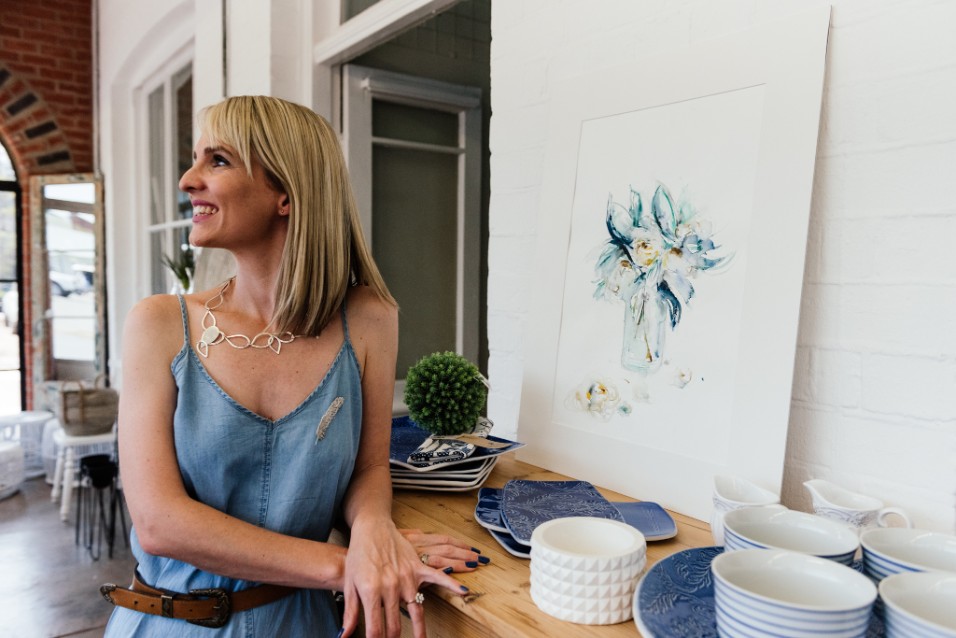 It is a delight to be able to exhibit my newest range of watercolours in this gorgeous shop and definitely worth a visit during your Midlands meander.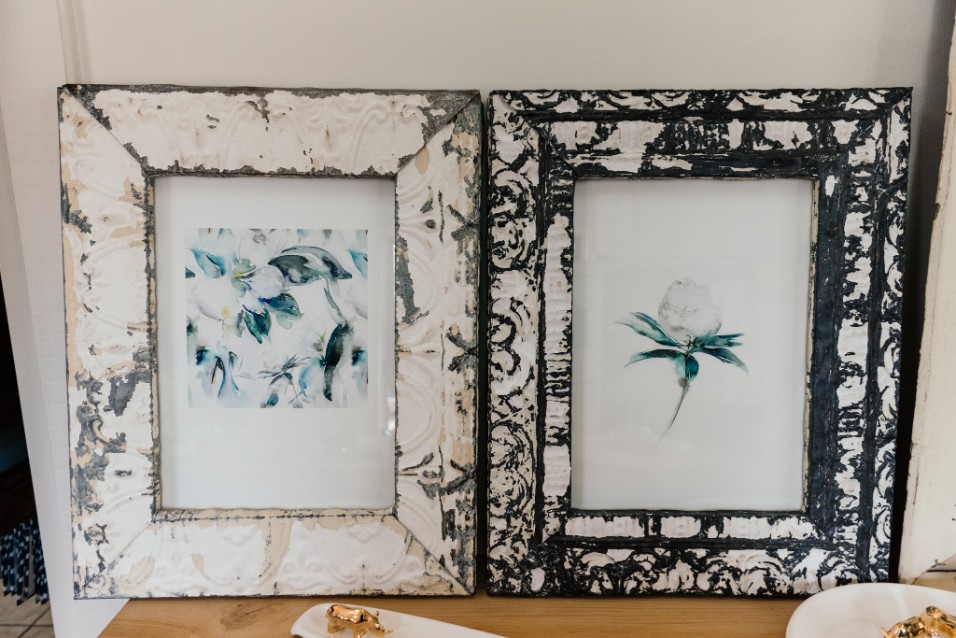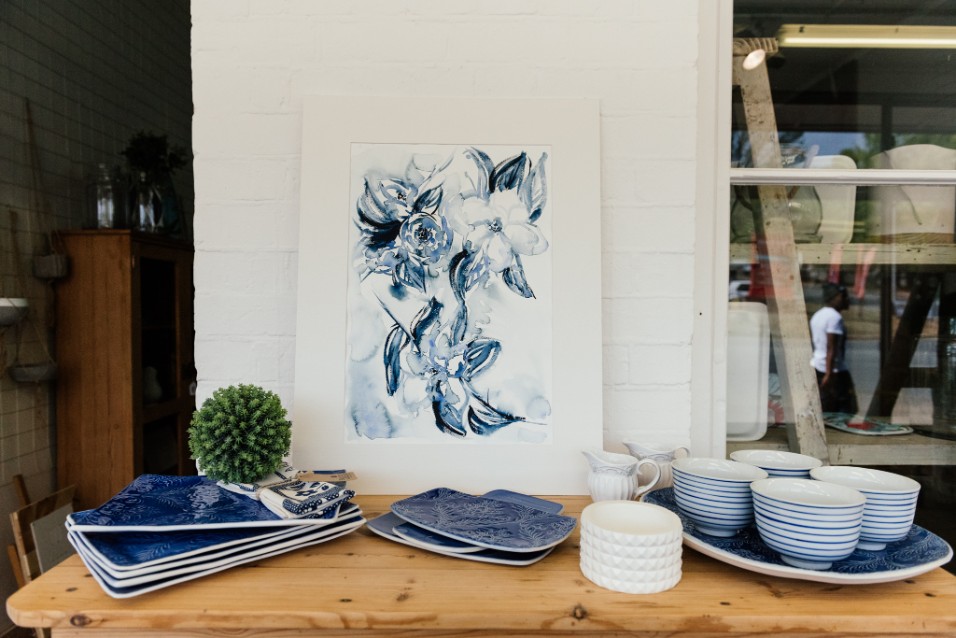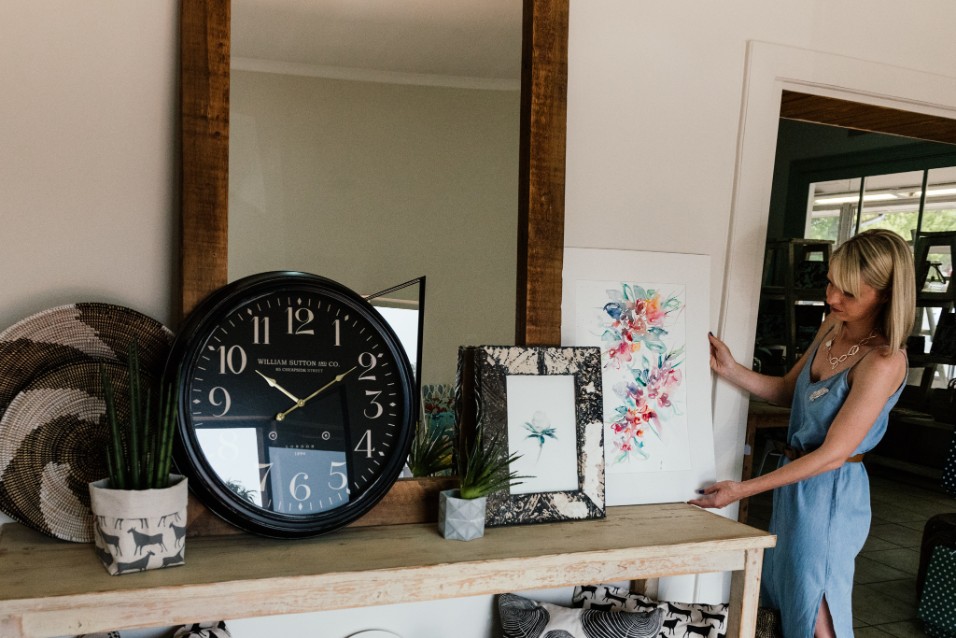 Photography shot on location –
Venue: The Ruby Orchard – www.therubyorchard.co.za
Photography: Kate Martens – www.katemartens.co.za
Watercolour Art: Lara Waldburger – www.larawaldburger.com
Hair: Nondu of Craik Speirs – www.craikspeirs.co.za
Jewellery: Elani Zaaiman – 072 562 5111
Framing and Prints: Lifestyle Images – www.lifestyleimages.co.za