Art & Style in the KZN Midlands – Blueberry Café
I remember those first walks I took after arriving in the KZN Midlands; this place I'd never even visited before I moved to this quaint country lifestyle – with lots of mud and gumboots, no Woolies around the bend and cold in winter like I'd never experienced before!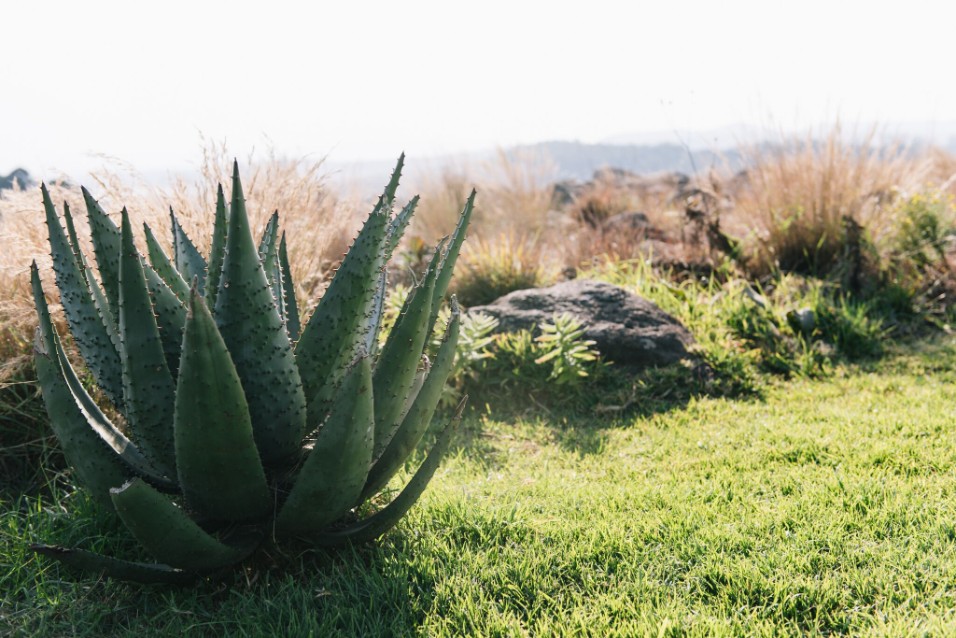 It was those walks through the reserve, that refreshing smell of wet grass after the rain, the sound of frogs and beetles in the evening and only the sound of the train in the distance at night which were first to make me feel at home, and were the beginning of a Midlands love affair!
But there is nothing like getting to know the specific spaces where you feel right at home, which truly make you feel like you live in a place; and even more so, getting to know the people who lovingly and laboriously pour their hearts and souls into fashioning that sense of welcome.
And I have been so blessed that, as I have been so inspired and have so enjoyed painting in watercolours and oils from the heart of this pretty area, a few lovely places have welcomed both me and my art.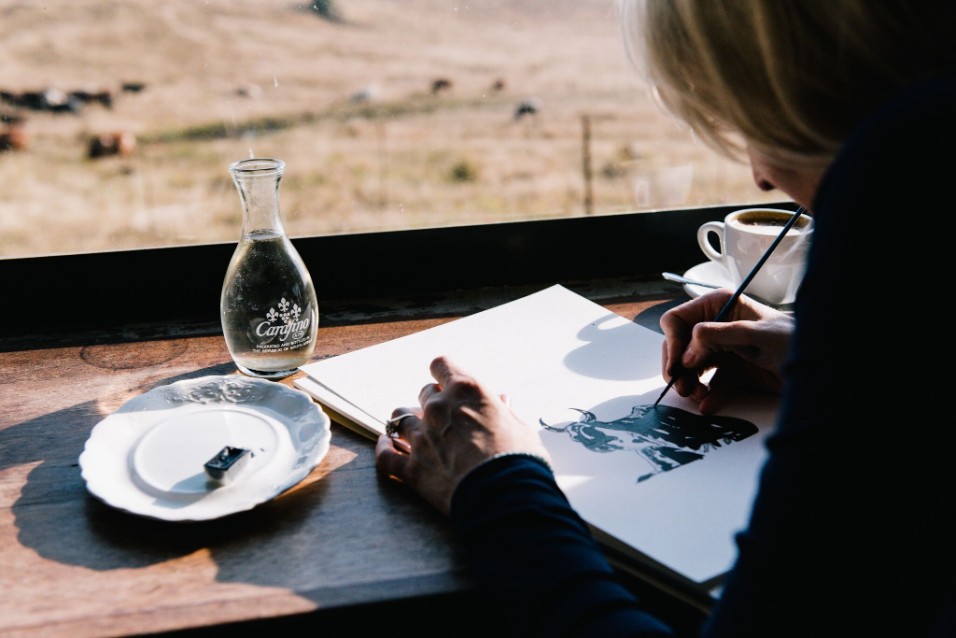 And what a treat and a pleasure to meet the people who work there. I recall first walking into Blueberry Café and feeling like I had arrived home!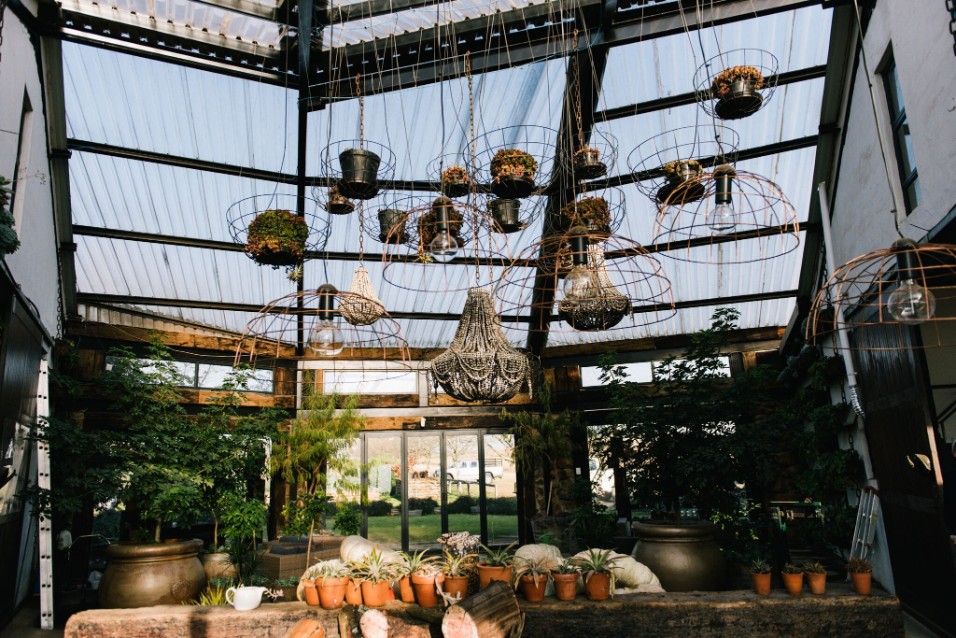 Having been spoilt by Cape Town and some of the gorgeous, glamorous restaurants there, it took a little bit of time to find 'my place' for coffee and breakfast, here in this slower-paced, rather less showy, farming district.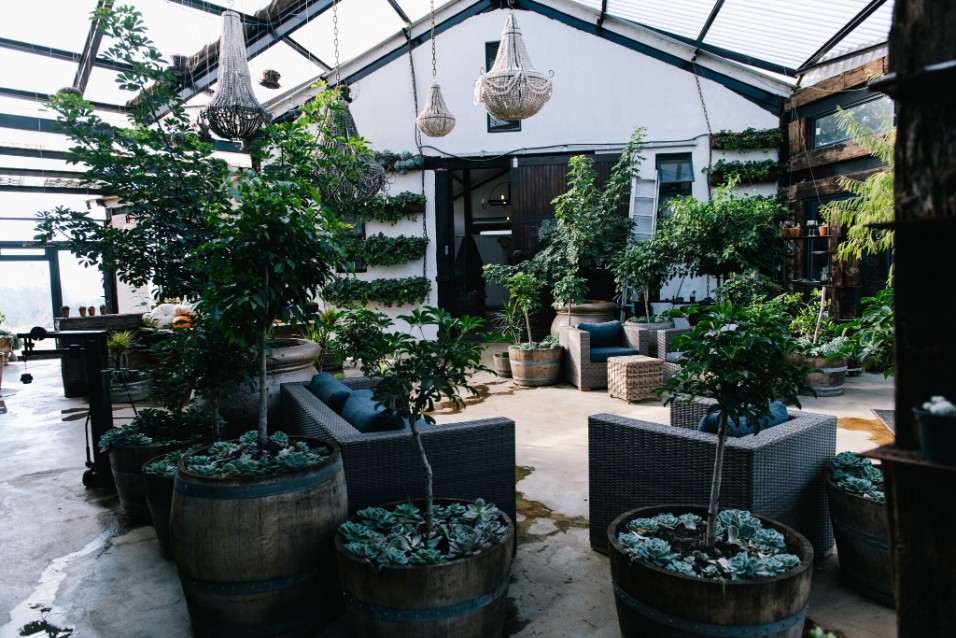 But it was Blueberry Café where I knew it would all be perfect! Just walking through the gorgeous greenery of the botanical entrance set my heart at ease.
And then. That view!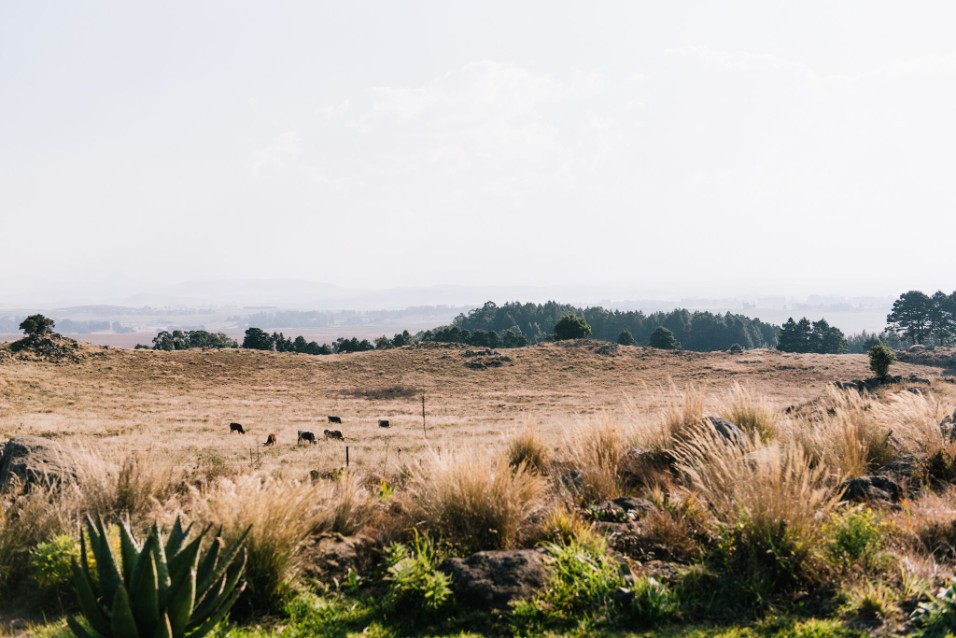 Simple and tranquil; and ever changing with the seasons. That view probably pretty much sums up the reason I live here. And of course, I knew I had to paint it! And immediately I did. Simply and summery. That was a while ago.
And then I discovered My Breakfast. Truly, that is how I would design a breakfast. No changes. The success of this one probably has something to do with the truly, properly crispy bacon and a trio of freshly squeezed juices. And blueberry flapjacks.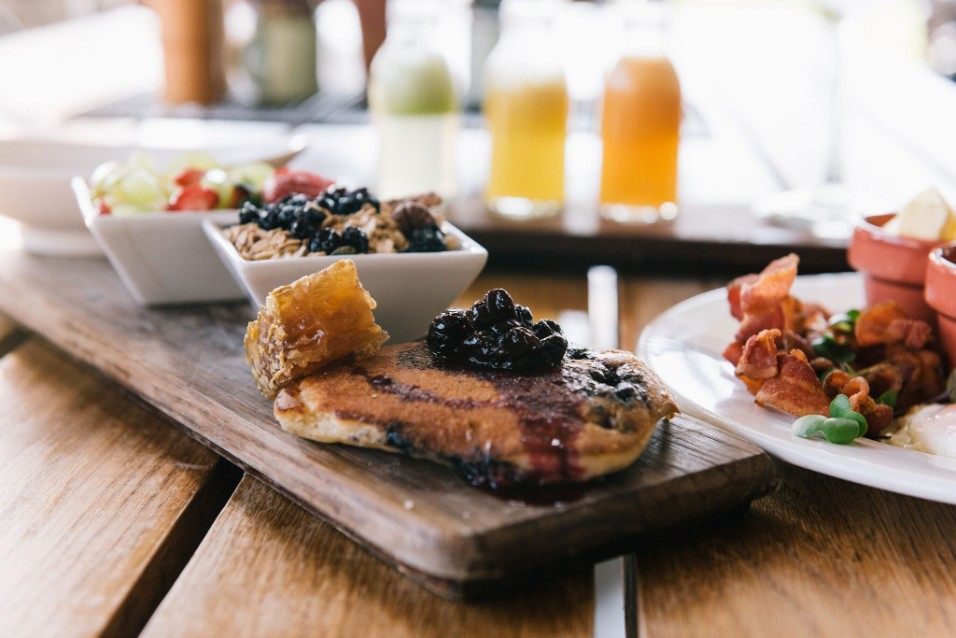 And that's not even mentioning their trademark cheesecake.
The managers there – Chris, and now Wesley – are just the best, welcoming and friendly. Instantly they are able to make one feel like a VIP.
Blueberry Café immediately became one of our family's most favourite restaurants; I'm pretty sure they even designed that corner couch nook especially for our family's breakfast (perfectly situated away in the corner for 'spirited' children!)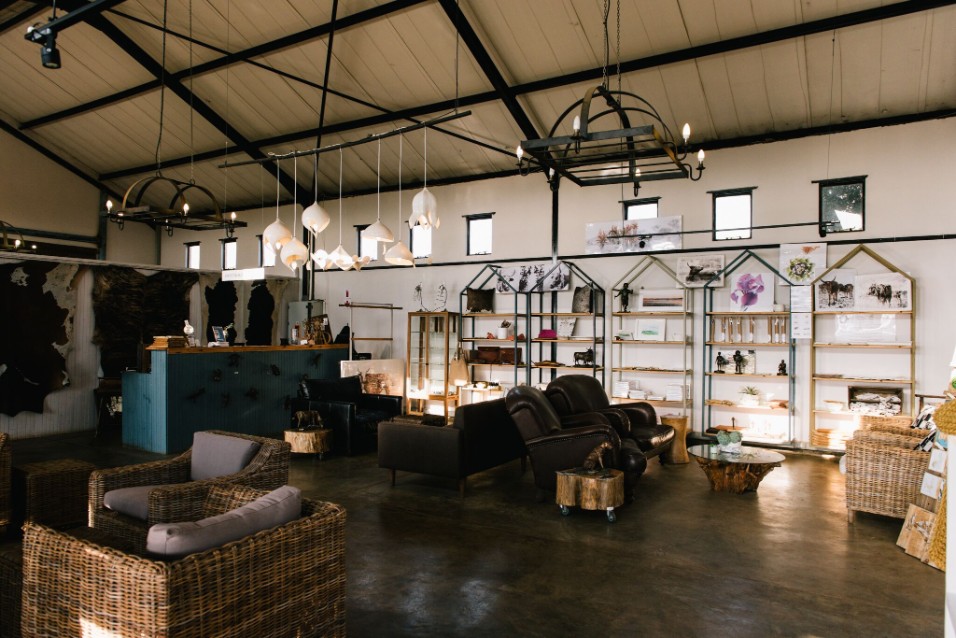 To me, Blueberry Café has it all. A glamorous feel with some gorgeous artworks gracing its walls; spectacular bathrooms with full glass windows framing Ngunis who drink from a trough directly outside; a view that is splendid and peaceful; the perfect breakfast; a really great cup of coffee and importantly – amazing service.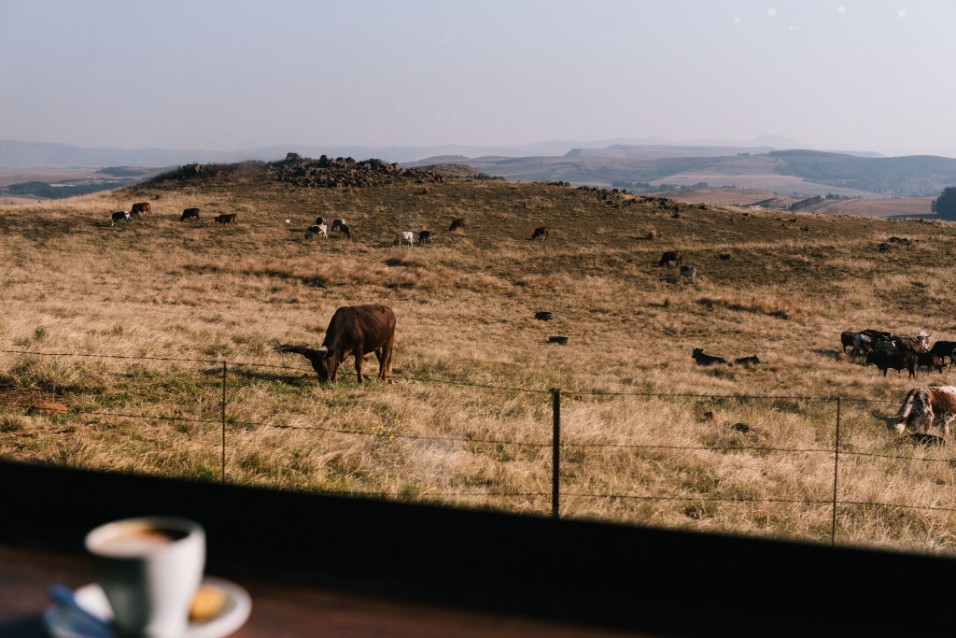 I love our Midlands, and I feel so privileged to live here. And each day I feel inspired by the surroundings.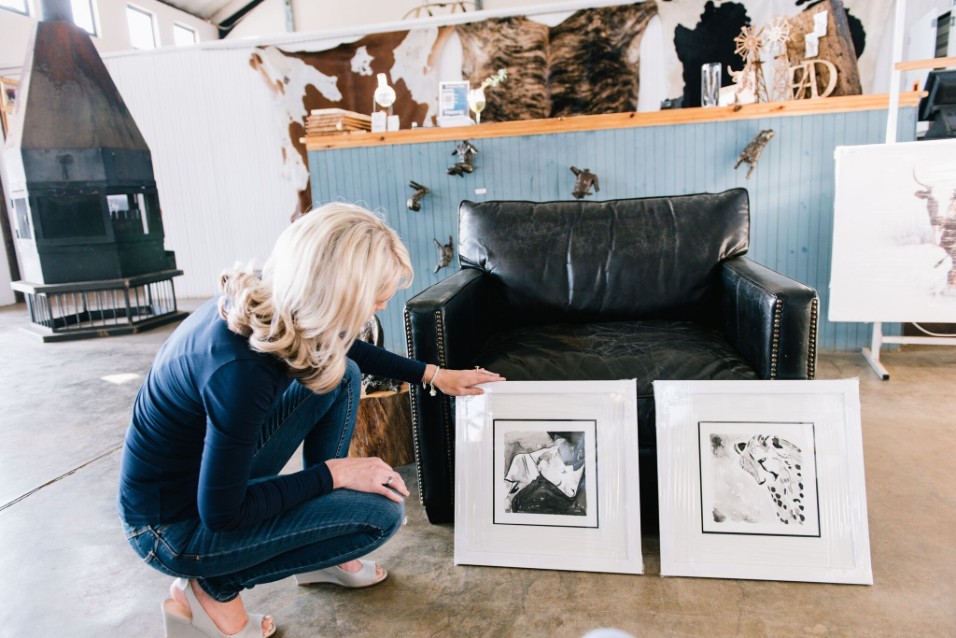 Blueberry Cafe is a cherry on top. It's such a beautiful spot and a place to share special treats with special people and be reminded of all we can be thankful for!
Venue: Blueberry Cafe – www.blueberrycafe.co.za
Photographer: Kate Martens – www.katemartens.co.za
Art & Stationery: Lara Waldburger – www.larawaldburger.com
Framing: Lifestyle Images – www.lifestyleimages.co.za